Struggling? Watch this video👆

I have loved using Just Get Fit at home during the pandemic! I can combine the workout programs to match the materials I have. I also love the recipe section, particulalry the breakfasts! The baked oatmeal cups are my go to!

As a member going on my 2nd year, the simplicity of your program is so user friendly. Its perfect for anyone regardless of fitnesslebel. The nutritional value you profived is an added bonus. You have also been super approachable and hands on it continues to motivate me. 💞

I love your homeworkouts! I actually ended my gym membership and bought resistance bands. My cousin recommended me to you and we've both been doing great! Love your programs so much!💙💙

I have been a member for just over a year now, and I absolutely love it!! I think you keep it real, give great tips, and are always ready to help your member. I think you've also created a great support group on Facebook. Thanks for being there ☺️💕
11.99 /mo*
36% OFF $18.99/mo*
Home & Gym workout programs
Macro Calculation Guide
250 recipes with macros & calories
Members only nutrition videos
Full length home workout videos
999.00 /mo*
regular price
Video consultation & assessment
90 Day Food Freedom Coaching
Personalized nutrition guidance
Monthly progress video call
Weekly Check-ins
FAQs
Equipment needed?
This varies depending on the program. Two programs require a set of dumbbells, the other programs require a mini glute band and a long loop band or thera band.
How long are workouts?
It depends on the program - The strength programs are 45-60 min. The band & body weight ones are 8-30 min depending on the number of rounds you do. HIIT workouts are 24-30 minutes. You can also make workouts shorter by doing 1-2 sets of exercises instead of 3-4.
How many workouts per week?
All programs have 4 training days with optional added HIIT or LISS days.
Are there low impact workouts?
Yes, all the workout videos in the members area provide low impact options and modifications.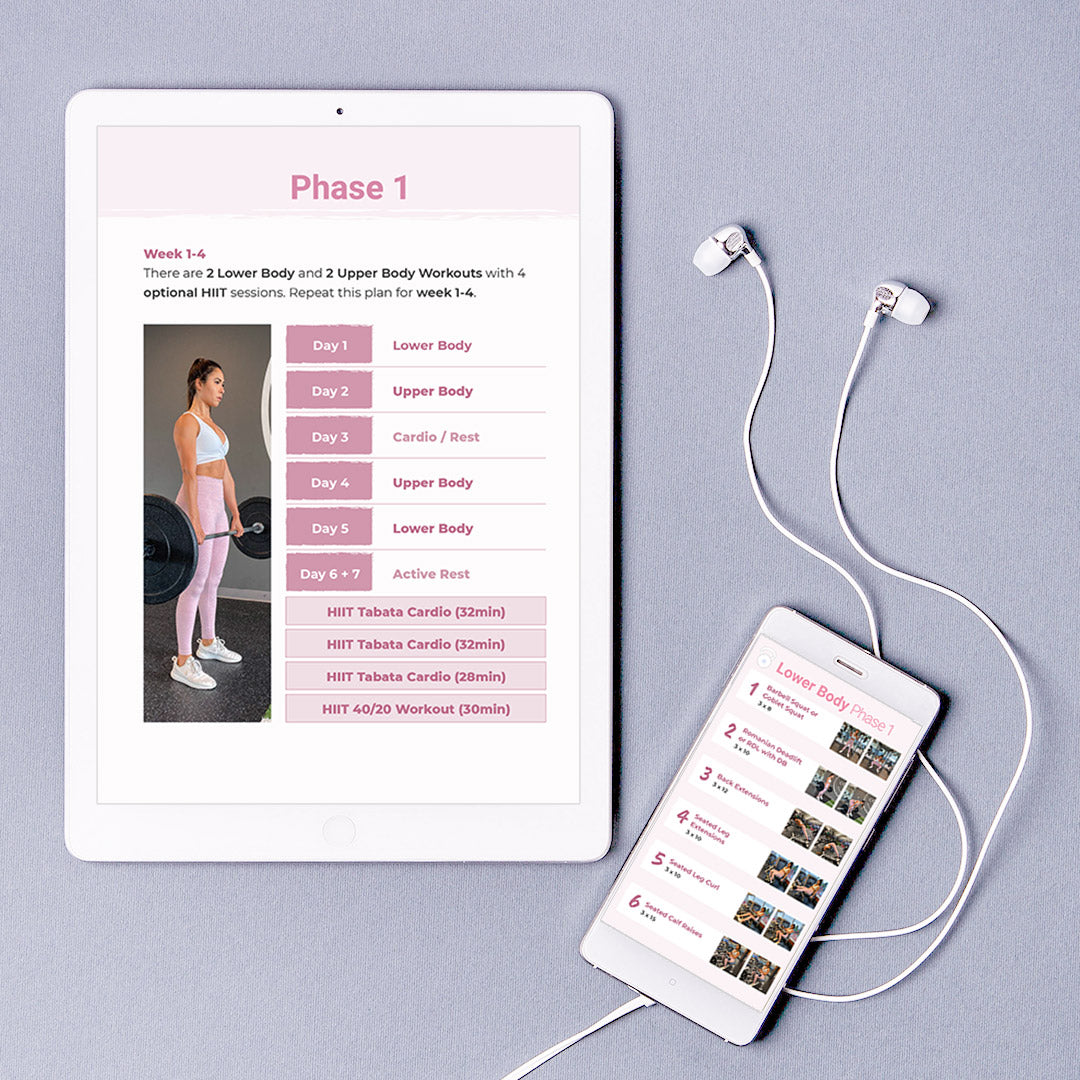 Detailed 12-week programs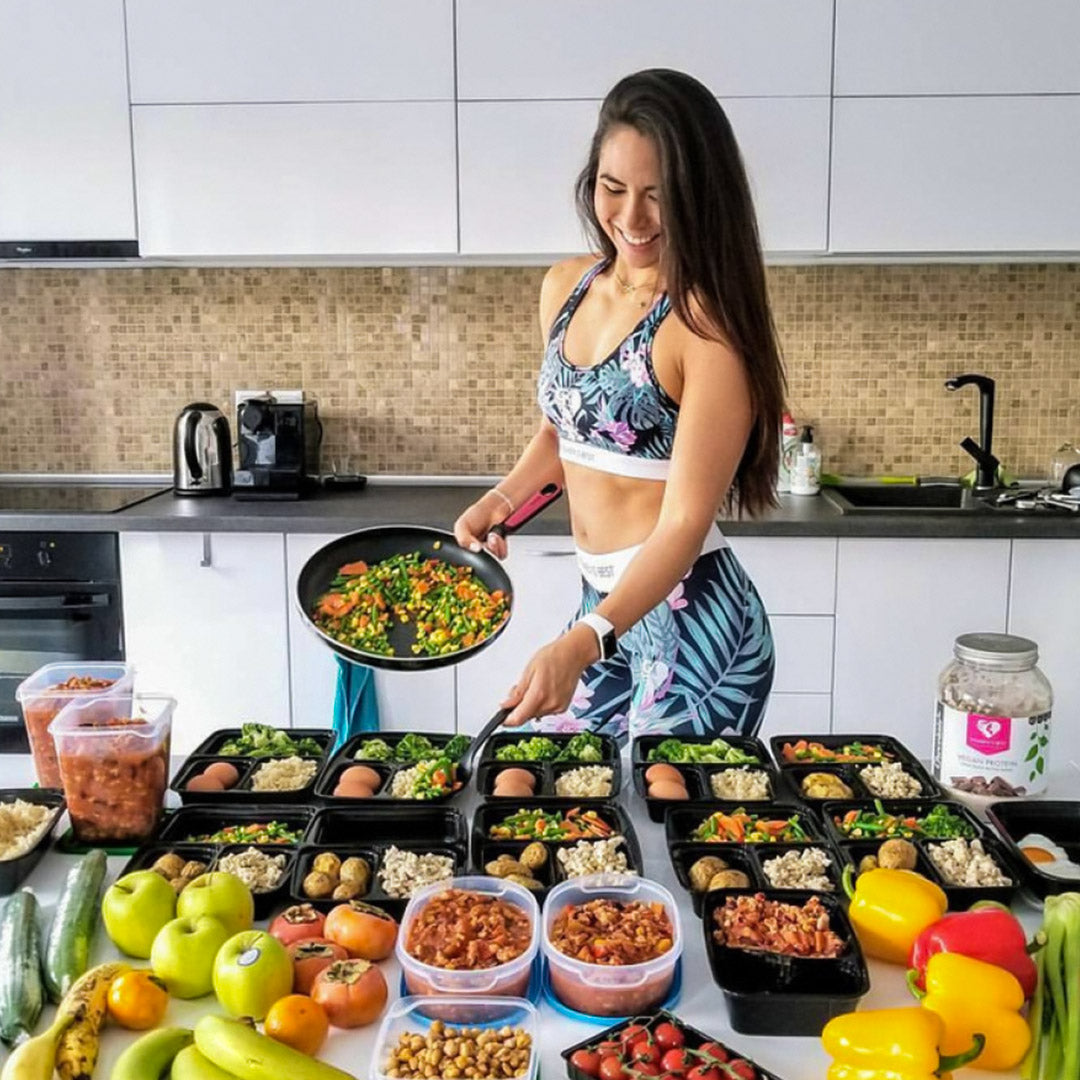 Nutrition tips for success!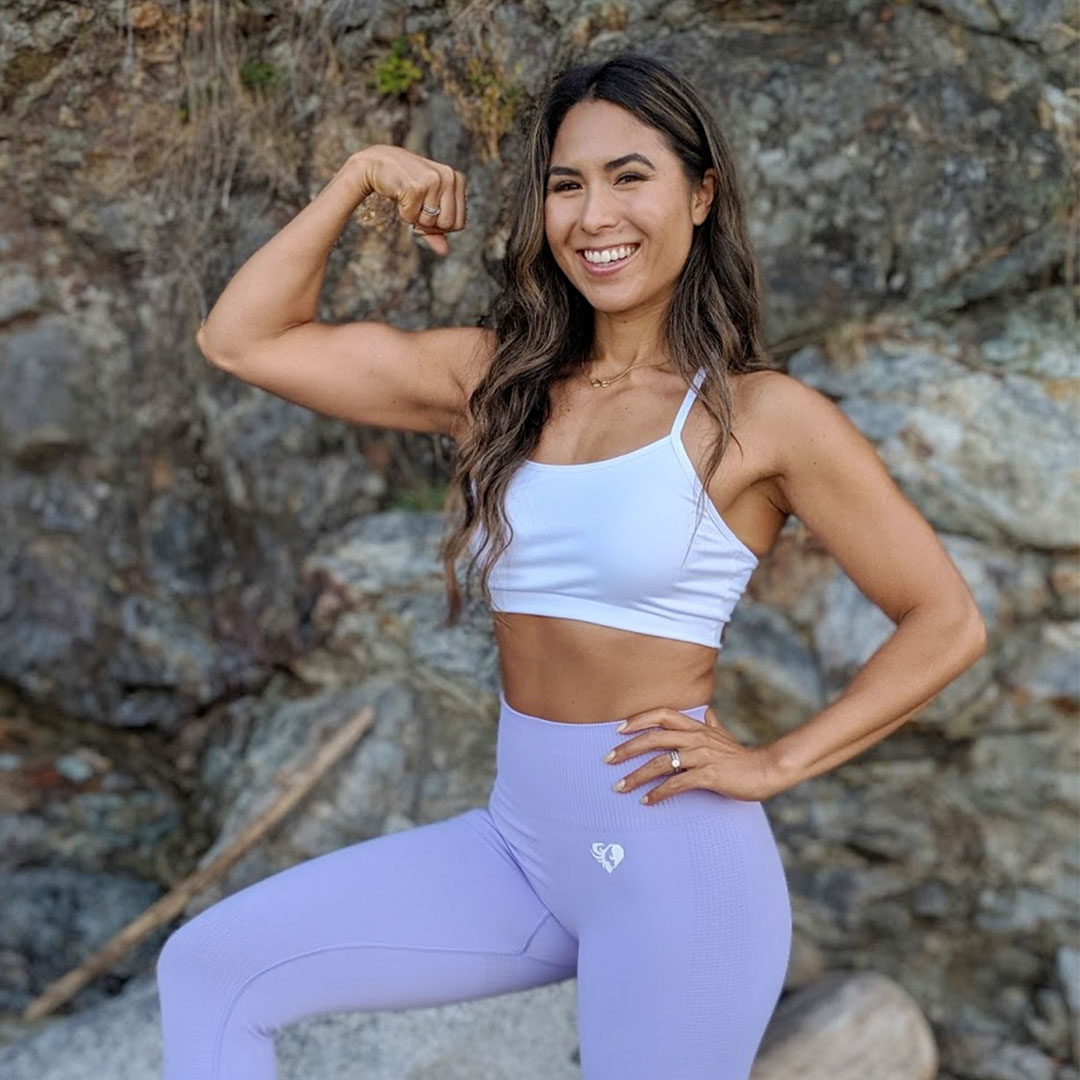 Build muscle and lose fat!

The experience of (finally) becoming a Just Get Fit member has been nothing short of life changing - and I'm not exaggerating. I dove head first into your Macro Workshop and I found it enlightening, and empowering. I've followed the Home and Gym plans (I do a hybrid of the two) for the last 4 months and I'm so thrilled with the results. More than anything though, I've learned that patience, consistency, and food freedom are the 3 keys to unlocking a healthy mind and a healthy body. You taught me that. And I'm forever grateful 💕

My experience as a justgetfit member has been great! I've been doing the workouts and have noticed that my endurance, strength, and cardio is getting better. But most of all, I've learned to love my body and not judge myself for not having the perfect body because that doesn't exist. I've gotten a balance with working out and eating the foods I want. Your videos and posts on Instagram have helped me feel more comfortable and confident in my body! Thank you ❣️💪🏽

Joined a year ago to start a 90 day challenge in the pandemic. The workout videos have been a lifesaver. I slowly changed some eating habits and amped my water intake. Wasn't looking to lose weight but ended up shedding almost 20lbs, felt stronger & healthier. The flexibility is great and I've been able to keep up consistent at home workouts since. Thanks for being so real & positive!

For the first time in my adult life I have been able to stick to a workout routine I started on 2/20 and now being 5/4 I am down 11lbs.. I feel stronger with more energy and excited for my beach 🏖️ vacation. I truly feel I have been able to stick with it because I was finally able to connect to a person that looked more realistically to where I want to end up not a size 2 fitness instructor that their body seeks unattainable and they never get tired. Thank you for creating this program.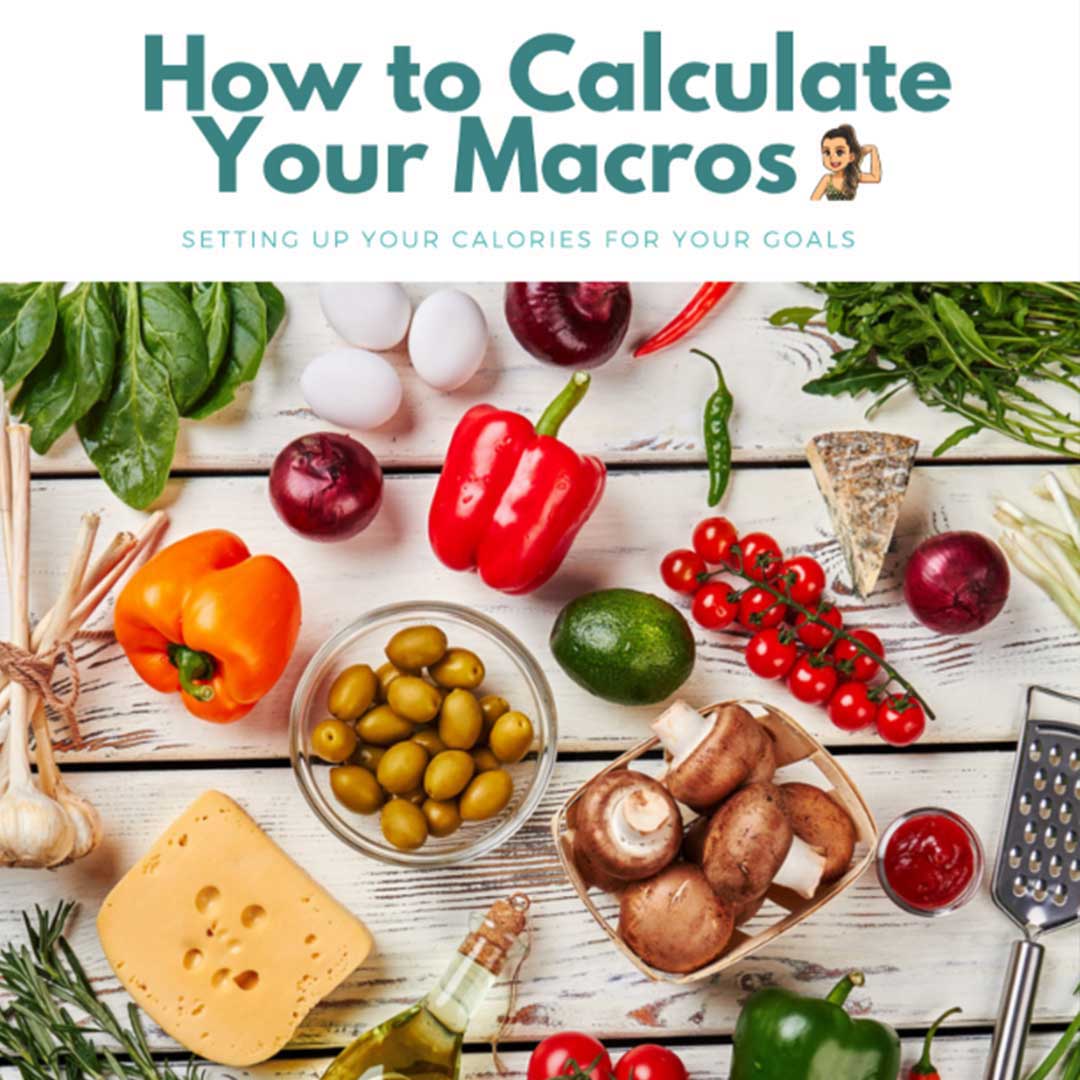 Helpful guides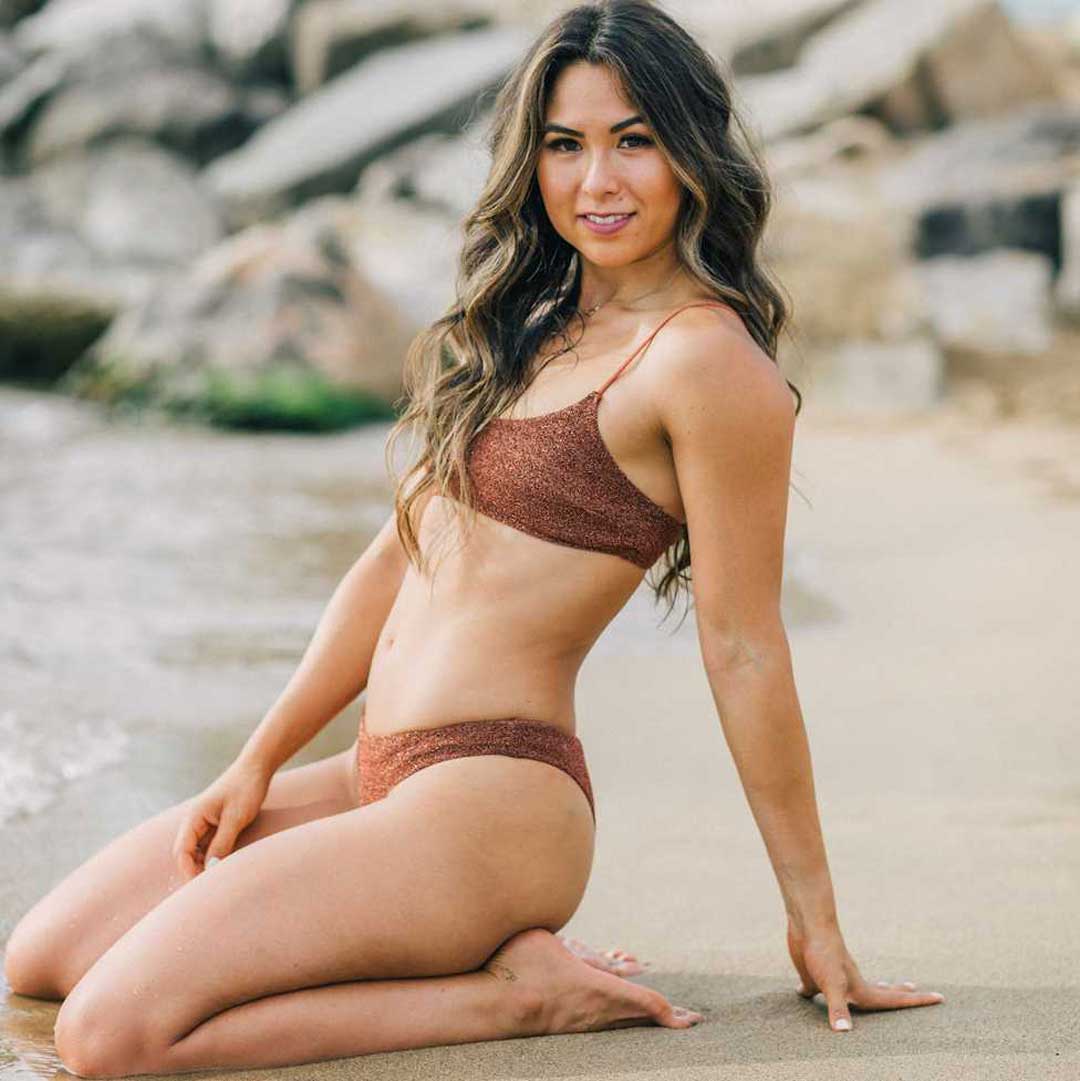 Feel confident in your own skin!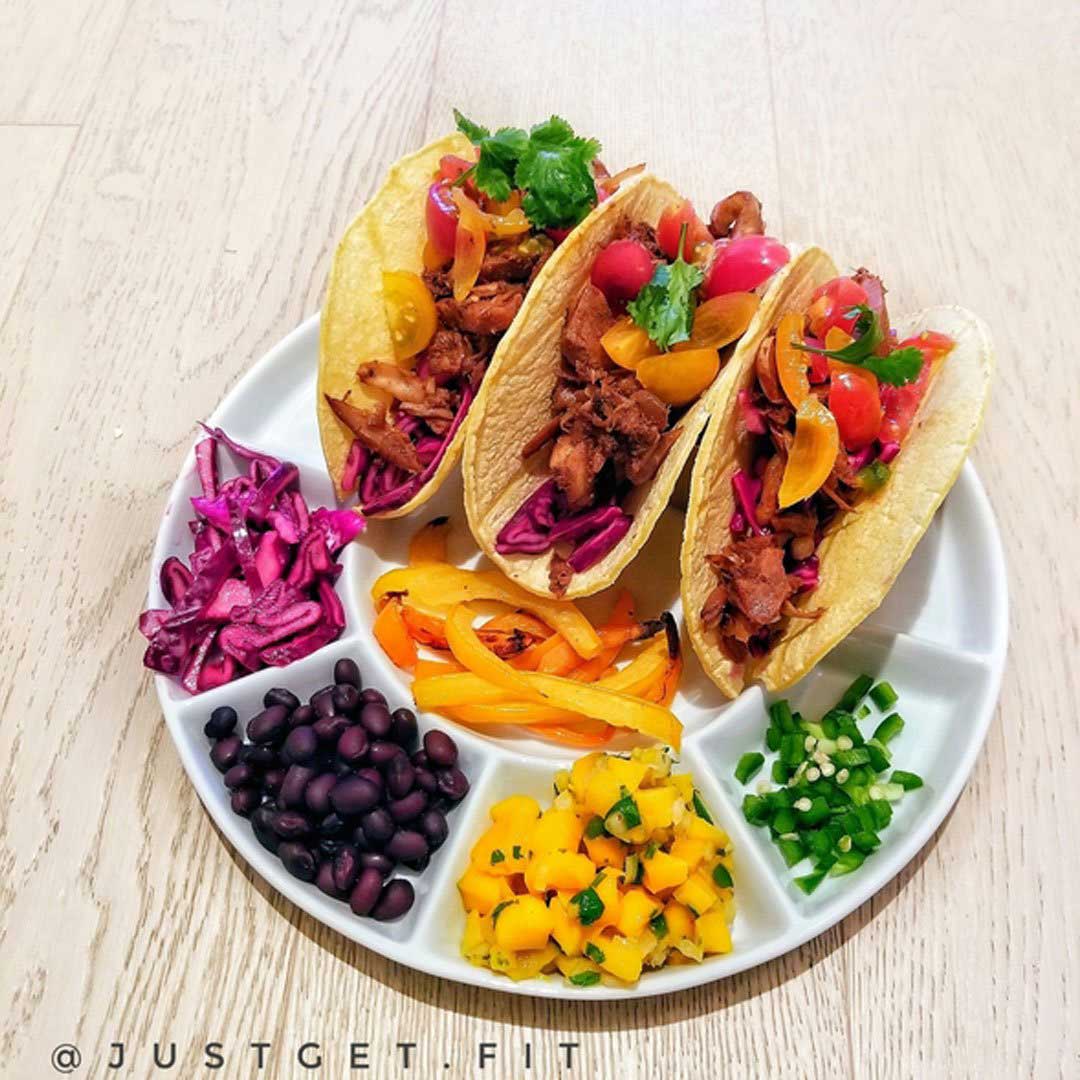 Over 200 easy recipes




justget.fit